"It is in the minds and hearts of our children that the battle will be fought." 1
I would like to comment in this article with emphasis on our children as they are faced today with many challenges to come to faith and hold their faith in God and Christ. Although adults and parents face many of these challenges as well, I will relate how parents and adults can help our children, as they are the future of the church.
Challenges Our Children face
You might think the statement above about our children came from a Christian. It actually came from a secular humanist who toured the Answers In Genesis Creation Museum with hundreds of atheists.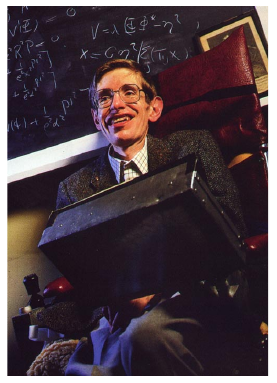 Stephen Hawking
Stephen Hawking is Professor of mathematics at Cambridge University where he held the Lucasian Chair at Cambridge for 30 years. He is author of the best-selling book A Brief History of Time. Hawking suffers from ALS. His most recent book, The Grand Design, was published in 2010 by Bantam Books.
The objective of this article is to provide a review of some of the foundations of our beliefs as they apply to Biblical creation and creation science. Also, it is to help people come to faith in God, hold their faith if they have faith, and strengthen their faith to be effective with others in bringing faith in God to them. I first listed these foundations in the February 2005 issue of the TASC newsletter. From time to time it will be helpful to refocus on some of these foundations of our creation beliefs so that we may easily review and keep them in mind as we continue to address these foundations in our TASC newsletter articles and witness to others.